Profile
Neil Farmer is a leading Marketing, Market Research, Business to Business, Business to Consumer and Packaging Professional with 40 years industry experience. A Board level Director with strong leadership skills, he has hands-on experience of managing the marketing, sales and business development functions in major international public companies.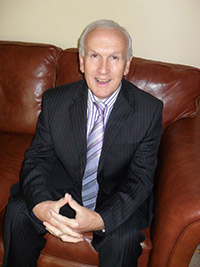 A team leader and high achiever, he has excellent strategic financial and creative skills and seeks to be the best in all his business dealings.
Career Overview
Neil is managing director of Neil Farmer Associates, a leading marketing, market research, sales and business development consultancy, established in 2001. Clients include:

A leading London-based international Management Consultancy
Amcor PET
Amcor White Cap
Coventry Golf Club - Open Golf Championship Qualifier
Easibind International
Grupo Lantero
Jarvis Porter / CCL Label
London Fancy Box
Melvyn Warren-Smith
Pira International-Disruptive Technologies in Food Contact Packaging Report
Silgan White Cap
Staeger Clear Packaging
Tecno Group
Thomson Print and Packaging
Woodhead Publishing -Book on Trends in Packaging of Fast Moving Consumer Goods
Previously, he was Group Communications Director , Jarvis Porter Group plc and Marketing Director of Wace Group and Ferry Pickering Group plc.
Professional Qualifications
Neil has a B.Sc. Economics degree and a post-graduate Diploma in Industrial Administration. He has a Diploma in Marketing and is a Fellow of the Chartered Institute of Marketing. He is a Fellow of The Institute of Packaging, a Board Member of IOP: The Packaging Society /Institute of Materials, a Chartered Scientist (The Science Council), a Chartered Environmentalist (The Society for The Environment), an Accredited Packaging Professional and was previously a Director (Trustee) of The Institute of Packaging and Chairman of Council. He is also a Fellow of The Institute of Paper, Printing and Publishing.
Neil is a Freeman of the City of London and a Freeman of the Worshipful Company of Stationers and Newspaper Makers.