Welcome
Established in 2001
Neil Farmer Associates
has become a leading International Marketing, Market Research and Business Development Consultancy.
Marketing, Market Research, Mergers & Acquisitions, Business to Business, Business to Consumer and Packaging Industry specialist
Neil Farmer Associates has over 40 years experience in the packaging industry,(including mergers & acquisitions) and in other sectors including...

Leisure and retail
Business to business
Business to consumer
Professional services
Arts and culture
Sport
Read more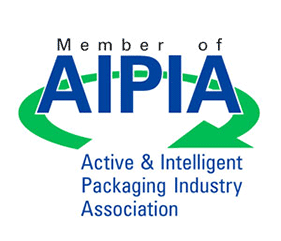 September 2018 - INNOVATIONS IN THE LUXURY PACKAGING MARKET
Neil was speaking at the Packaging Innovations London Show at Olympia on September 12th.
His presentation was entitled:
Innovations in the Global Luxury Packaging Market.
It was given in the Packaging News Theatre at 11.00am.
Neil spoke about all the exciting innovations and developments in the international luxury packaging sector.
2018 – NEIL FARMER LEADS THE FIELD IN PACKAGING EXPERTISE.
Neil was speaking at Packaging Innovations, NEC, Birmingham on February 28th.
His presentation entitled: Innovations and Sustainability – New Markets, Materials and Technologies was given in the Packaging News Learn Shop at 11.00am.
Continue to follow Neil throughout the year for more insights, information and developments in the global packaging industry.
2017 - A HIGHLY SUCCESSFUL YEAR FOR NEIL FARMER ASSOCIATES
Neil continued his successful consultancy work in 2017. He undertook more and more projects in the Mergers & Acquisitions(M&A) sector. Neil`s insight, knowledge and expertise in the global packaging industry is proving a valuable commodity for companies wishing to investigate acquisitions, strategic partnerships, joint ventures or sale of businesses. Those wishing to avail themselves of his services in this important area should use the Contact Us page of the website or call Neil direct on the number given on the page.
Neil was keynote speaker at the Packaging Innovations Exhibition and Seminars on March 1st 2017, at the NEC, Birmingham. His presentation entitled: Vision 2020-Innovations in the Food& Beverage Market, attracted a large audience, all eager to hear Neil`s views on the future of the consumer goods packaging industry over the next 5 years.
Neil was speaking at two other major events in the year:
Pack to the Future at Nottingham University on July 26th, he presented on: Innovations in New Materials-Recyclability and Sustainability
Packaging Innovations, London on September 13th at Olympia, Neil spoke on: Innovations and Trends in the Luxury Packaging Market.
Throughout 2017 Neil will expand the client base for his consultancy work. He will also write many articles, reports and commentaries on all aspects of the international techno-economic and packaging scene. His insights, knowledge and expertise in these sectors continue to be highly respected and regarded. Contact Neil if you have any project you wish to discuss in the global industry.